If you're an SME business owner in the Philippines who has been researching how you can generate more leads and sales via your website, social media, and other digital channels, then read on…
BTW, if you want to know more about me and my company, you can visit this page later. But please, read this blog post first! Anyway…
We created NetRev SME a few years ago but we have not been actively promoting the brand because we have been very busy with our digital business agency growth and a lot of new products and services at that time.
Today, I would like to share with you guys more about this brand, what we have been doing, and how we want to contribute to the post-pandemic world.
Our goal with NetRev SME is to help local businesses, especially small businesses, with Digital Marketing. We all know how important it is to be online right now.
Our target audience is businesses that have a very limited budget for digital marketing but they want to promote their businesses to the growing social media users in the Philippines. We are developing products and platforms to help small businesses online.
Our first ebook is called Digital Content That Converts and we updated it a couple of months ago. We wanted to sell it for ₱5,000 with a free live workshop but obviously, we cannot do it right now. There will be virtual workshops later on though.
To know more about the eBook, please visit NetRev SME's website and all the information is there.
Currently, we are selling it for only ₱2,500 and it comes with 3 bonus eBooks:
Digital Marketing Starter Kit
Website Self Assessment Tool
Getting Started with Facebook Marketing
Download the free chapter here if you want to see more.
We are not just selling an eBook here. We are giving P200M-worth of bonus memberships to our upcoming marketing and advertising technology platform called Support PH Biz that will be launched in the next few months once we start putting at least 10,000 businesses on the platform!
The sooner you get on board, the higher the membership plan you can get for FREE until December 2023! That's right, we are doing this for FREE for more than year.
To give you an idea, here's a table of our membership allocation and I hope you will not miss out!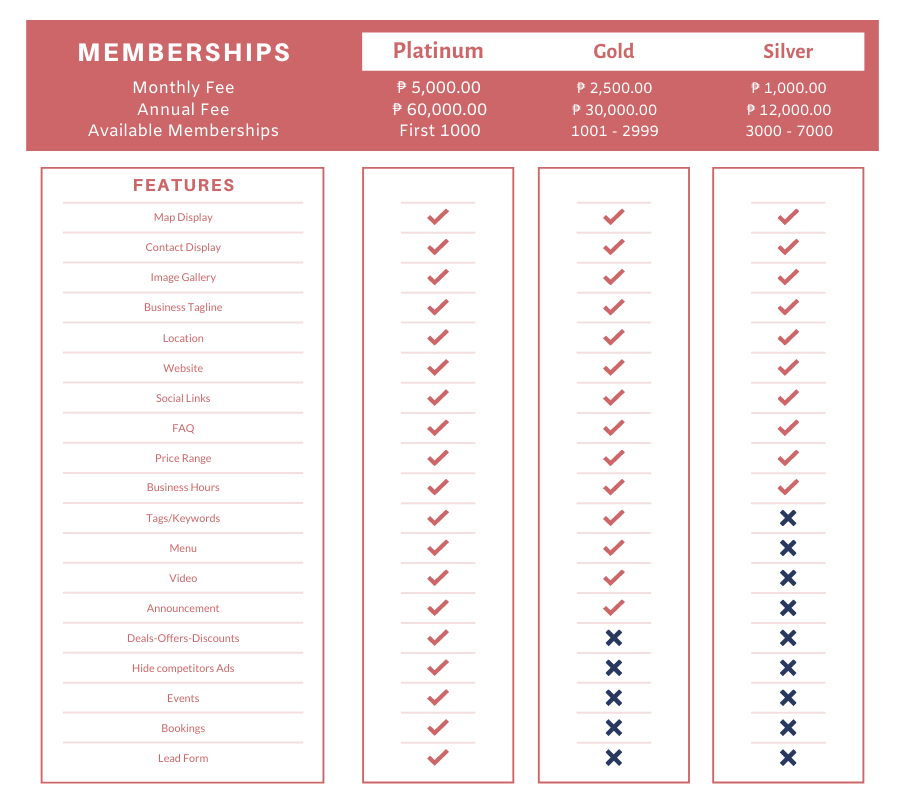 That's ₱200M if we do the Math on the free memberships we are giving away.
You can see from that table the membership plans, prices, and our free allocation. That means, the sooner you buy the eBook, the higher plan you can get for free!
We thought about giving the eBooks for free or sell at a lower price but I realize that if we give this away for free just like everyone else is doing, how can people put value on it? We have given things for free and there are still people who did not care. Also, we commit to giving back 50% of our profits to developing more products and services, the 30% is for helping people affected by this pandemic, and we only take 20% which is our operating expenses. We are giving away 80% of our profits!
How can we afford it? Because we are a digital company. I have been making money online for more than 15 years now and this year, I am giving back to the community.
We are doing this because we are still a private company and we can only offer lower costs today if we cover our basic expenses for this business unit. As of today, as I mentioned, we have been reinvesting ALL our profits back to developing digital products and platforms so we can help more people and businesses thrive in this pandemic. We are dedicated to grow this company and help other businesses promote and market their products online.
Watch this video to know more:
We are developing more products and platforms at NetRev SME and we are looking to launch ALL of them this year!
Let us support each other! And together, we will thrive!
Click here to get your eBook today.
Follow my business page for more updates and advice on Digital Marketing. I will be more active in blogging again and maybe soon I will vlog! Lol.