It's officially our 2nd month in Iloilo City today! I have yet to create my blog post about our move to Iloilo but I will do that soon for sure!
Anyway, I traveled to Boracay a couple of weeks ago with my sister and close friend from Iloilo City. Note that we all had a NEGATIVE RT-PCR Swab Test from Iloilo City. For the requirements, you need to email touristboracay@gmail.com along with your negative swab test and hotel confirmation.
Since we are coming from Iloilo City, we didn't worry about the contamination at the airport. OMG, Boracay is so near us now! As of this writing, we already have plans for are next Boracay getaway! HAHA!!! 
We stayed at Crimson Resort and Spa. This vacation is not sponsored, but we appreciate and thank Crimson for our room upgrade! We booked a Suite and got upgraded to Suite Seaview, which has a perfect view of the beach. We stayed for 5 days and 4 nights. We had an additional day from the original 3 nights because of Typhoon Quinta. We can now tell that we have been stranded on an island! lol. Note that some photos are really gloomy and all, because sadly, there was a typhoon that weekend.
Here's our sea view from the suite: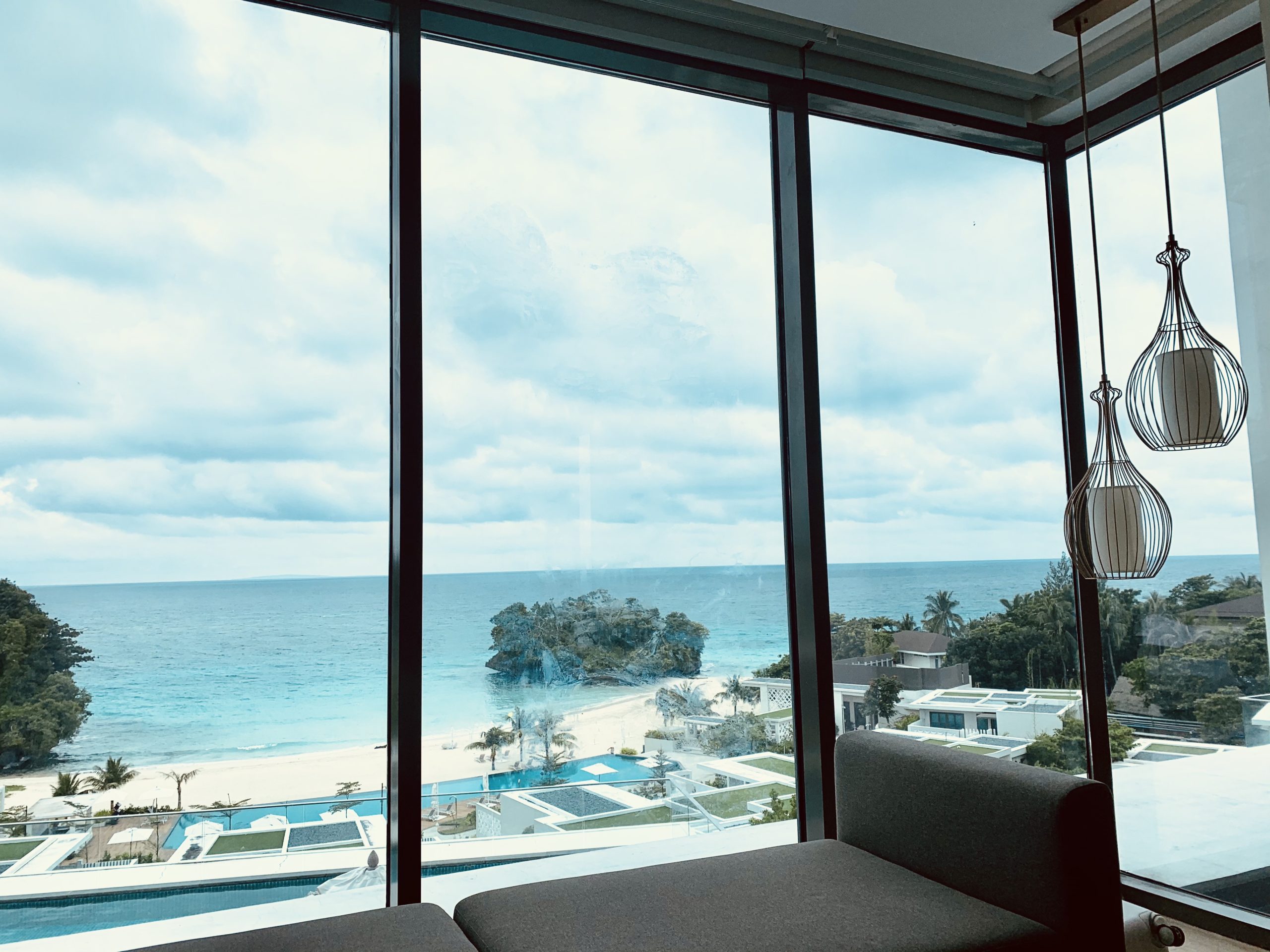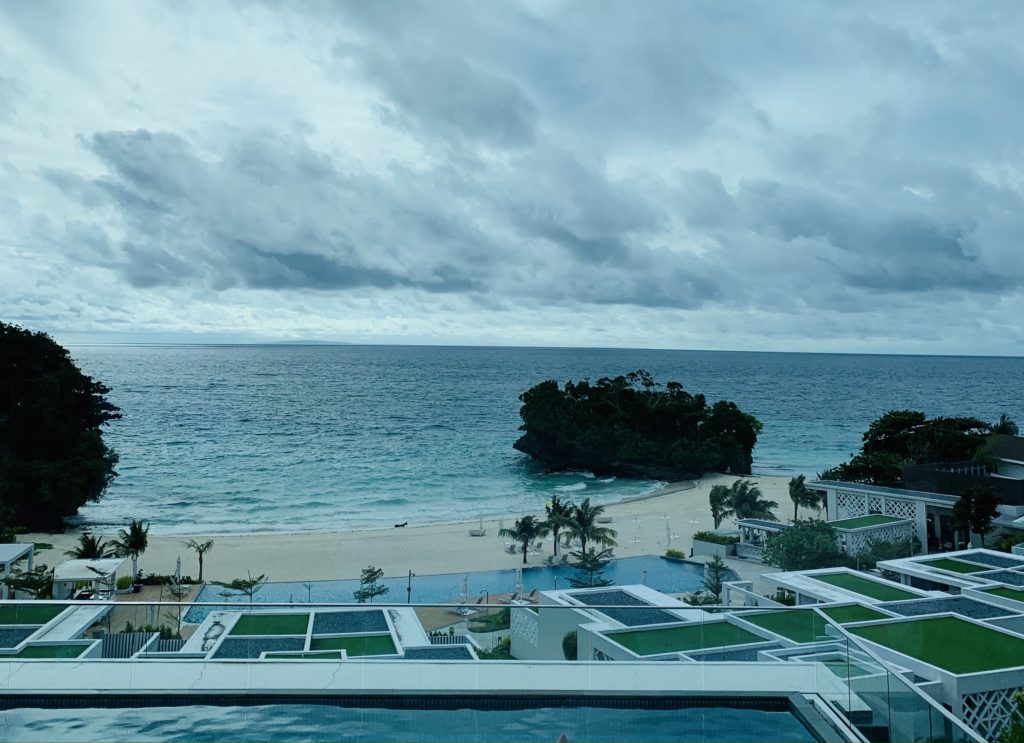 Here are the SANITIZED things at our hotel room: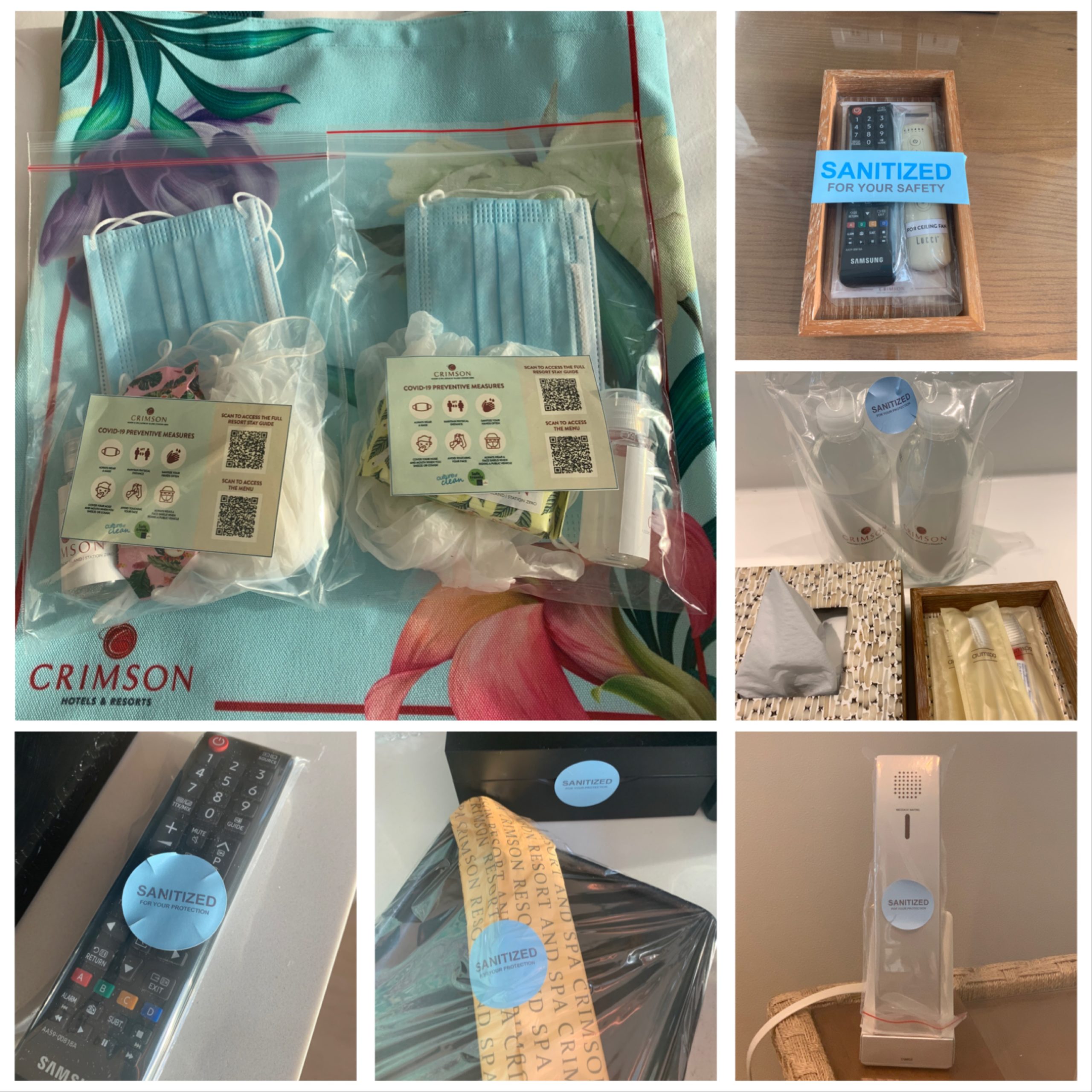 We went to Station 2, D'Mall area but we did not stay long. We just took some photos and video clips. There were not many people who were there at that time. It's really like a ghost town.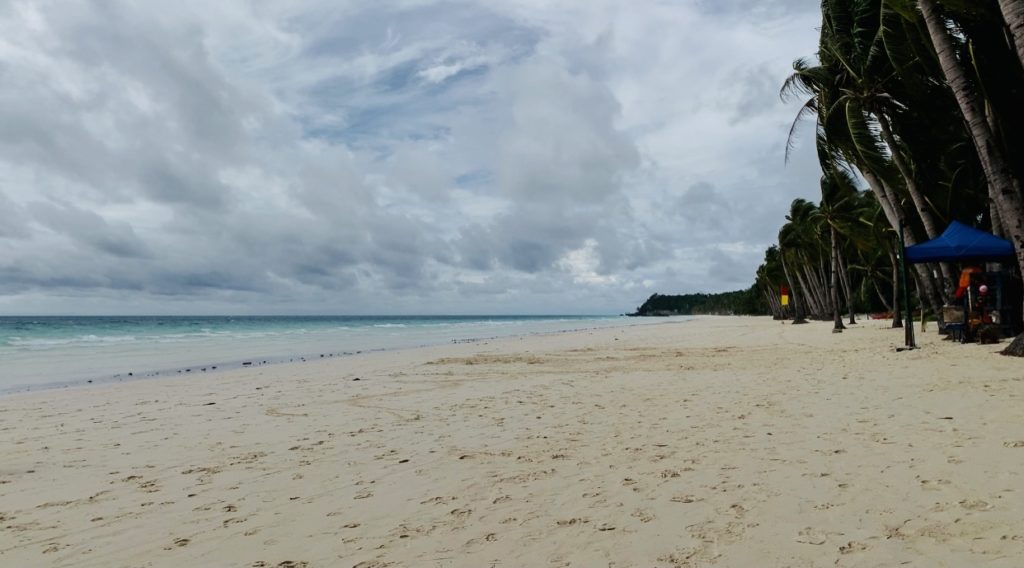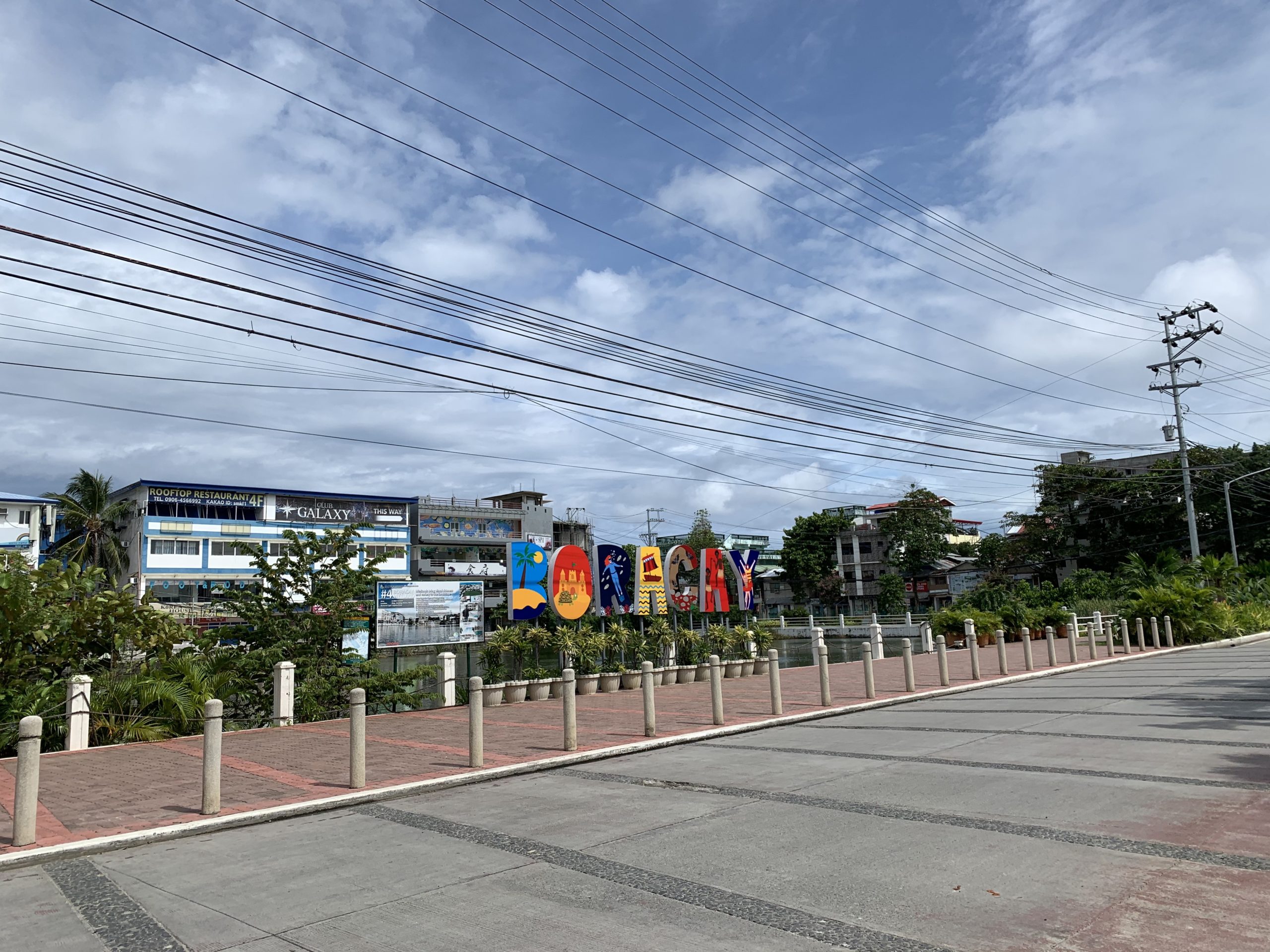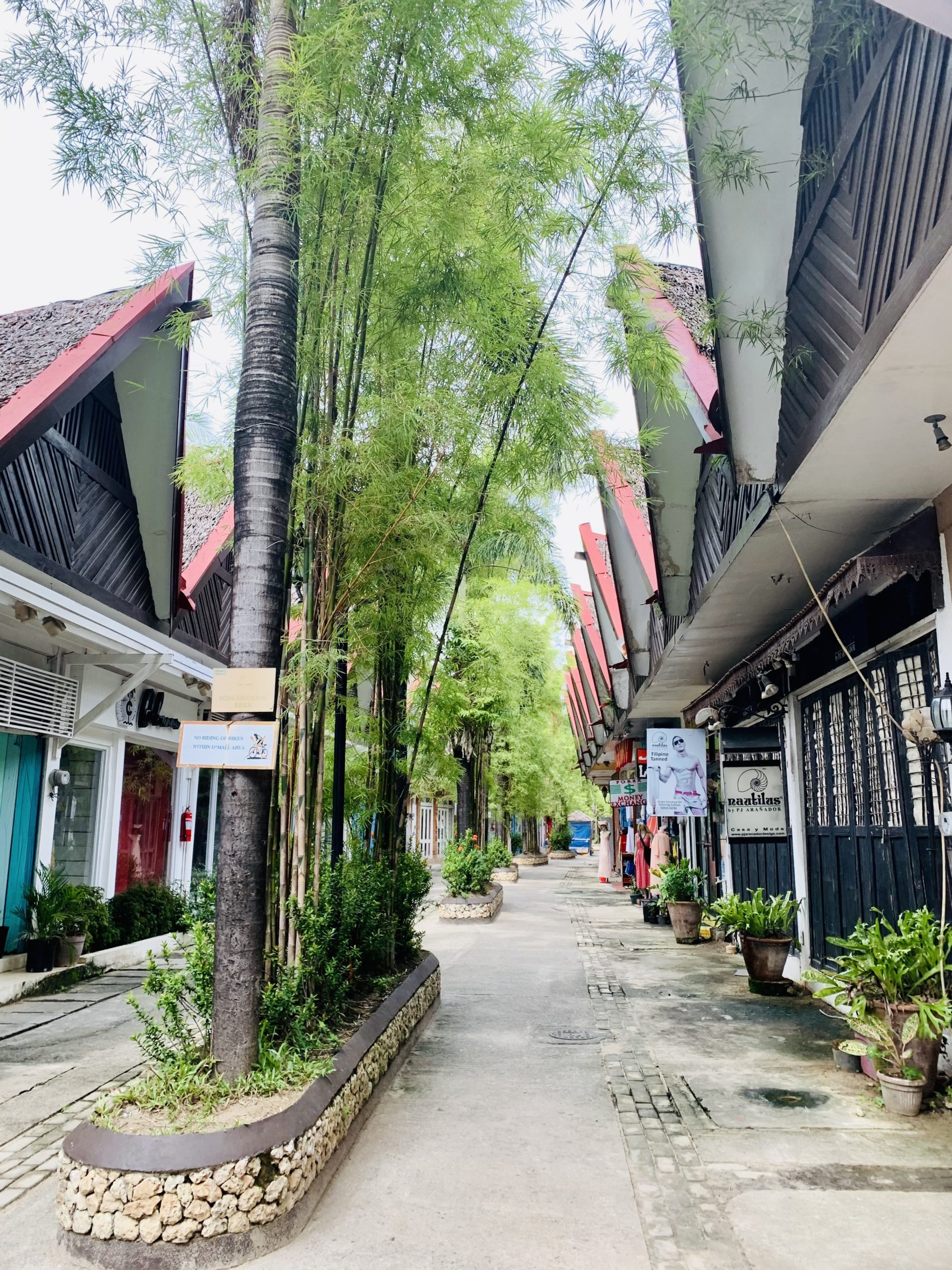 Then we went back to the hotel and just stay there. We just enjoyed Netflix and Chill.
Then we had one dinner wearing dresses because we just wanted to. haha.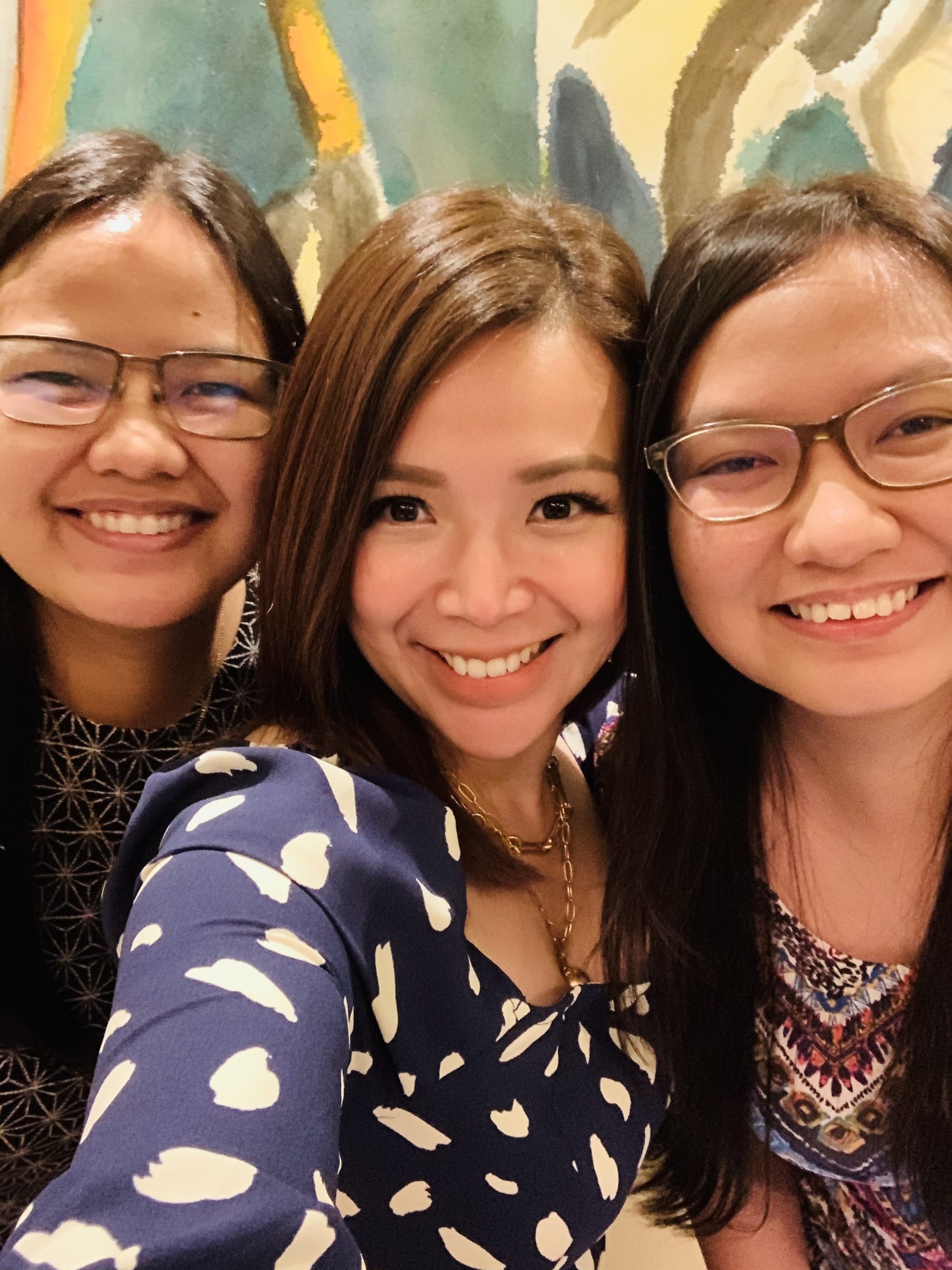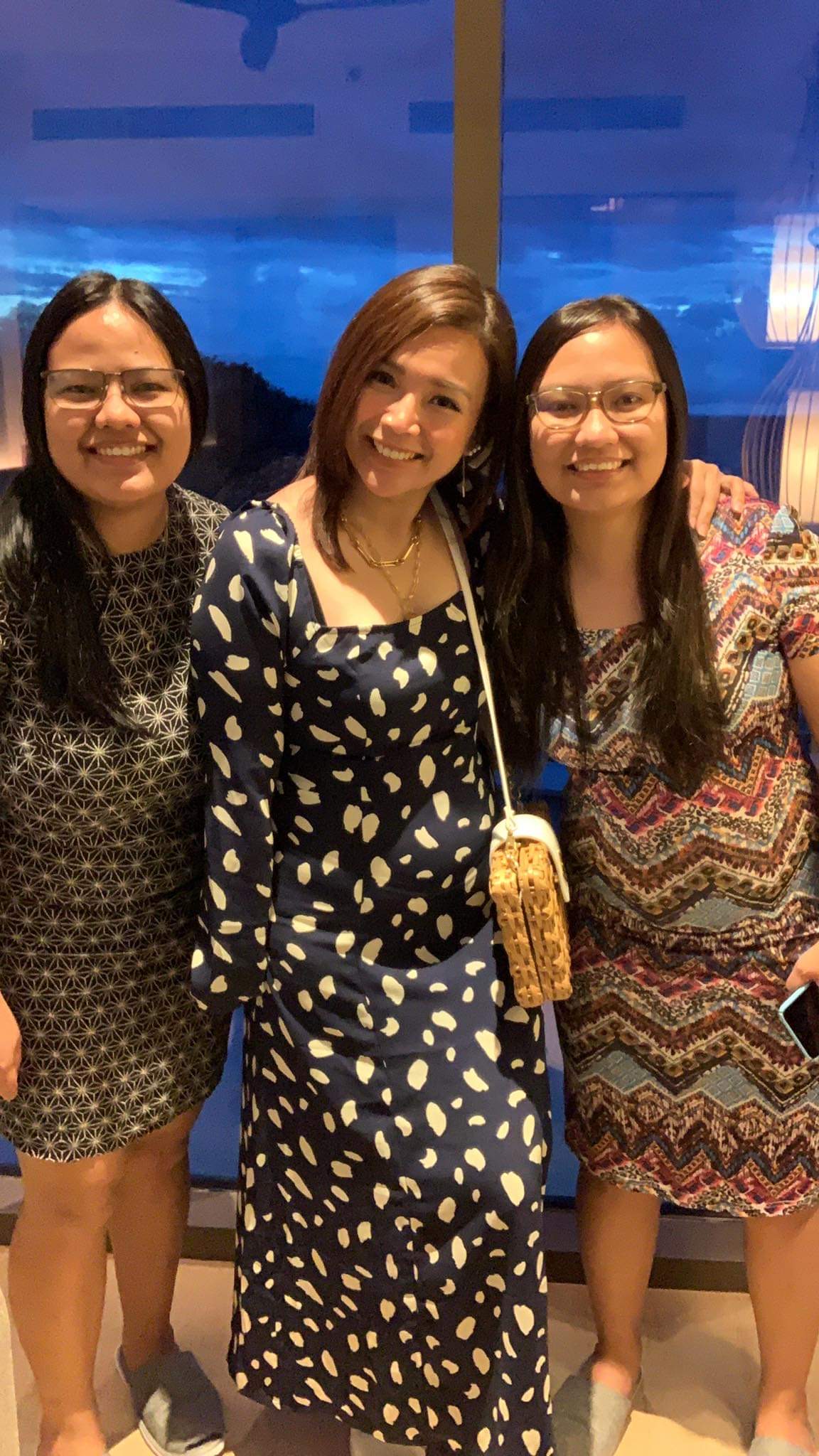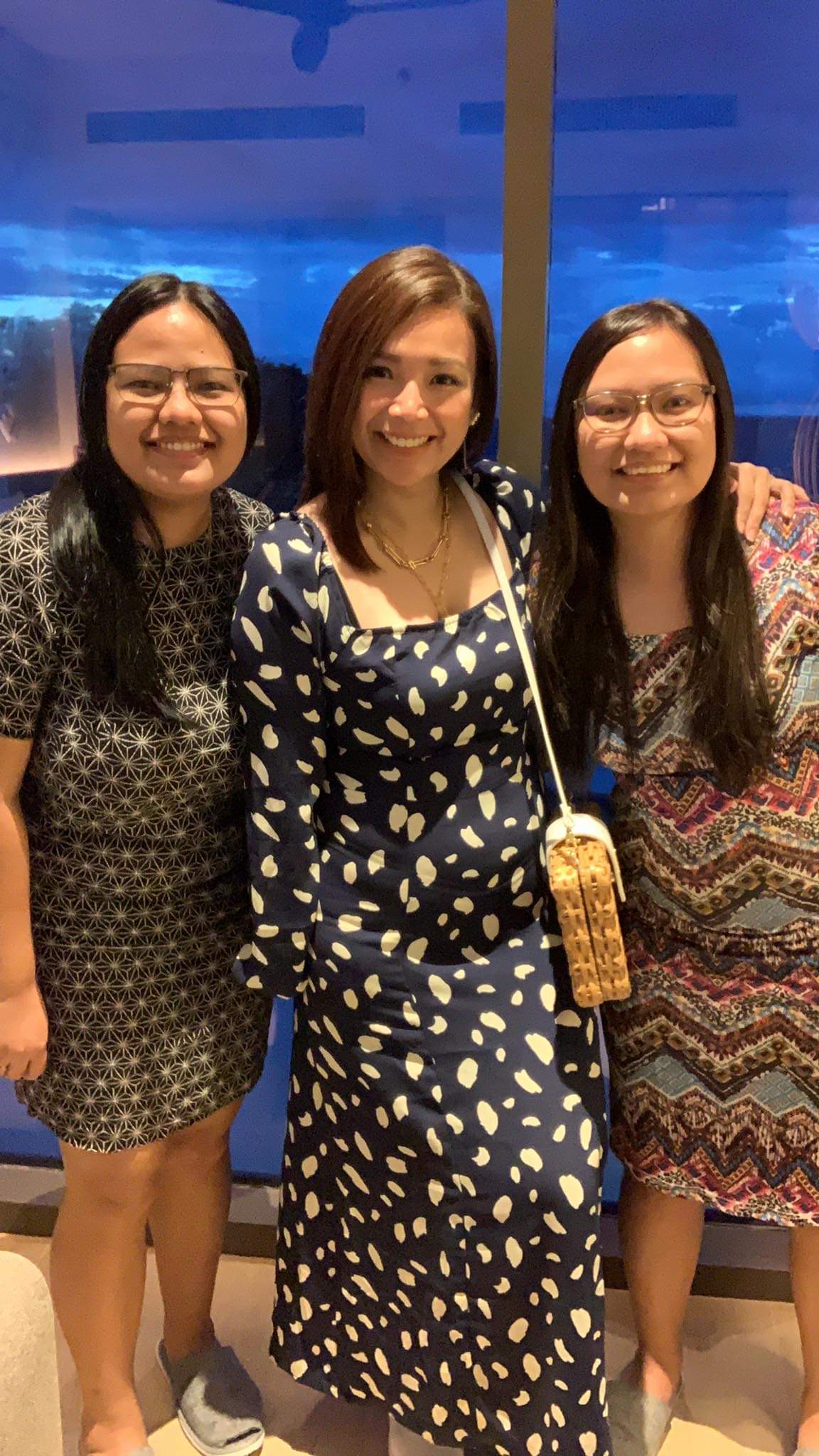 They are encouraging room service so people can stay in the room to lessen the spread.
Crimson has great amenities so we can pretty much do a lot of things like swimming in the pool or at the beach. We also planned to do some watersports but it was gloomy and the waves were not safe for kayak or paddle board.
Breakfast in the room:
So anyway, we are just in the room most of the time so we didn't have many photos! haha
We had a private boat and van transfer so we really felt safe from the virus around.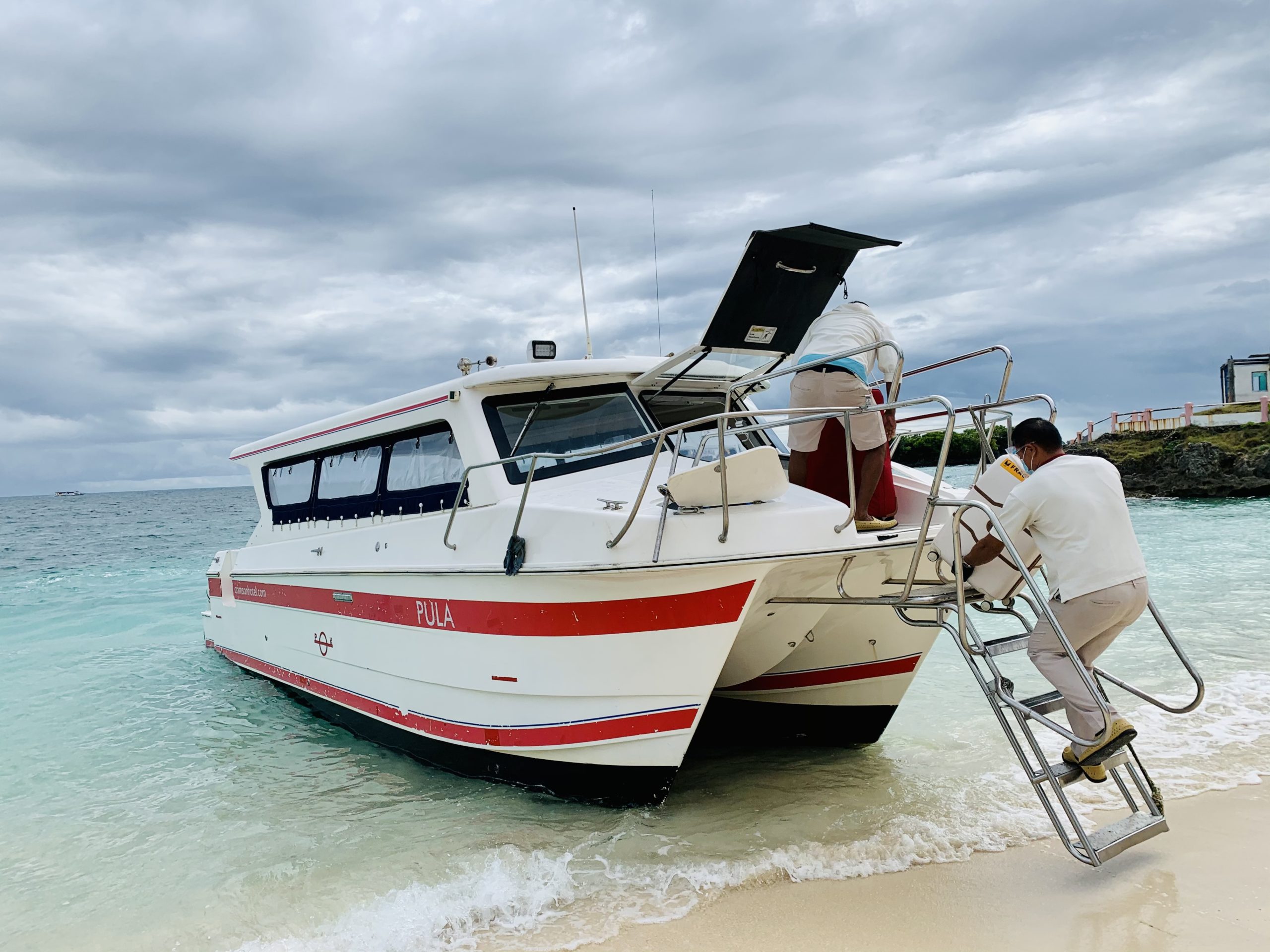 And there you go. We had a great time!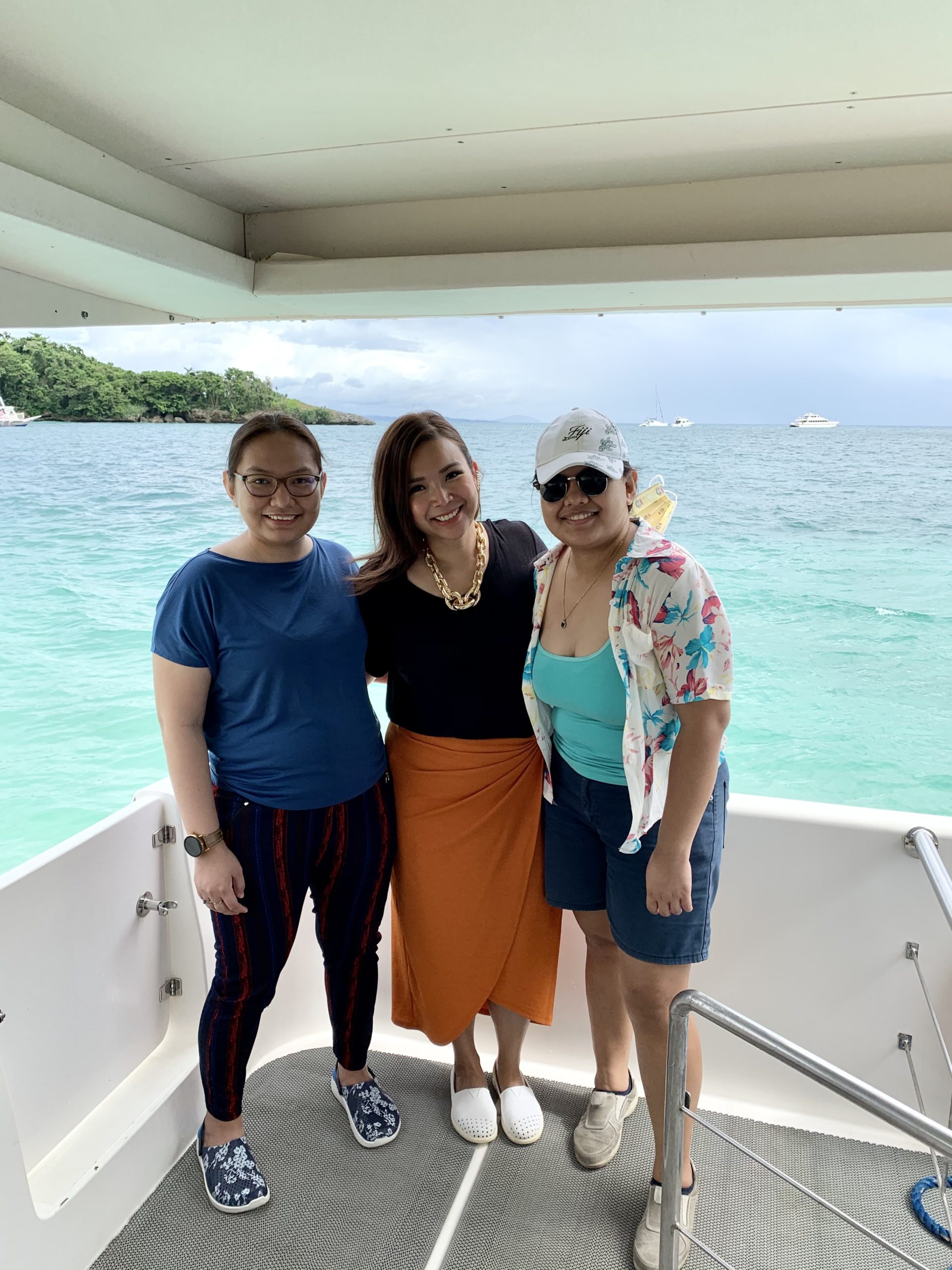 And of course, for more glimpse of Boracay, just watch this video! 😉 
Crimson still has a Forever Summer Promo. Just check their social media channels for more information!